Application Development Services
Having spent over 23 years in the industry, we have the experience and expertise to offer web, desktop, and mobile application development and deployment.
Full Stack Application Development
Rather than trying to take on the complex and overwhelming task of developing the applications you need, whether they are web, mobile or desktop-based, let EDG.Tech takes care of everything. We have the resources, time, and know-how to provide first-class, full-stack development. That means we will do end-to-end development of the applications you need, including the front-end, the user interface, and the back-end, including the application workflows and business logic. When you collaborate with the same team for the front-end, back-end, and middleware of the applications you need updating or creating and deploying, you ensure cohesiveness in the design.
Web Application Development and Deployment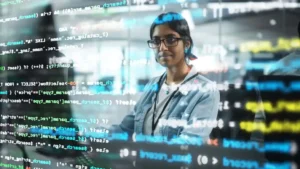 Are you looking for a new web application to help your business or for help tweaking an existing application to improve its effectiveness and efficiency? Whatever you need, EDG.Tech is here to help. We have the experience and skills to develop web-based apps that can be accessed from desktop and mobile devices. As well as designing and developing apps to meet the needs of your workforce or users, we can also oversee the successful deployment of these apps.
Even once your tailor-made or updated web application is up and running, we will supply ongoing support if any issues or bugs need to be fixed.
Our web app development and deployment expert team is among the best in the business regarding using Blazor.
Mobile Application Development and Deployment
Mobile apps have never been more critical and necessary than right now. The number of people that use mobile devices for business and personal reasons has increased exponentially over the last couple of decades. That's why it's vital when developing mobile apps that you only use the best team. Like the team of mobile app developers we have here at EDG.Tech. We have the skills and experience to develop and successfully deploy mobile apps that can be accessed by the different devices that your workforce and target audience use.
Our skilled and creative team of mobile app developers are well-versed in Xamarin.
Desktop Application Development and Deployment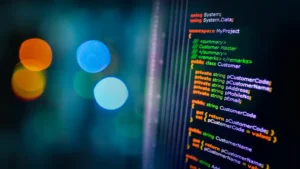 Desktop applications still have their place in the business world. For powerful and robust desktop applications that meet your business needs and will never let you down, turn to EDG.Tech. Thanks to our experience, outstanding resources, and talented team of developers, we can create, edit and deploy desktop apps that provide you with what you need when you need it. For businesses and organizations that rely on mobile, web, and desktop applications, we can create compatible apps that can fully sync so that all users throughout your business and customer base can access what they need.
Our team includes fully qualified .Net C# developers that are industry leaders.